Get on the bike as a new adventure in the world of Terrasabra is waiting! 
This time the road of adventure will lead you to a modern, futuristic city – New Milan. Will Ciroki be able to return to her original form this time?
The game will come to Nintendo Switch on May 28, again thanks to RedDeer.Games!
The world of Terrastramba welcomes you back with a new adventure of Buck Bradley. Our heroes embark on a journey to the futuristic city of New Milan.
EVERYTHING IS USEFUL
Pick up anything you can find in your bag. You'll be surprised by how useful they can be. It will help you make new friends, avoid danger or simply get free stuff.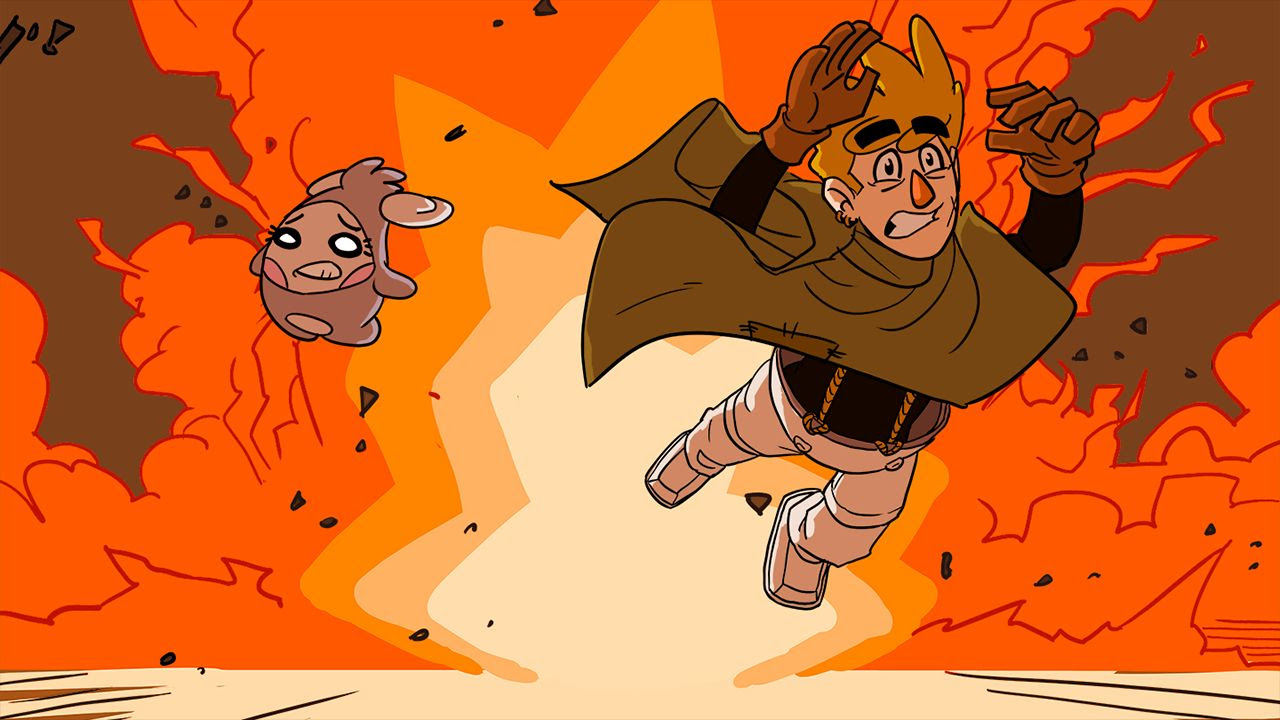 COMIC BOOK GRAPHICS
If you love comic books and visual novels, you shouldn't hesitate to give this game a try. Stylized cartoon graphics give it a unique atmosphere that's bound to keep you interested.
ASK FOR HELP
Don't worry too much. If you don't find an answer to your riddle right away you can always ask for a hint. REMEMBER! You can only get them every so often so make sure you really need them.
KEY FEATURES:
– Simple controls
– Easy to understand gameplay
– Stylized comic book graphic
– Incredible music track
– Lots of satisfying puzzles
The Press kit (screenshots, arts, etc.) is available for download HERE.
GAME AVAILABLE HERE:
EU version
US version
For more information on Buck Bradley 2, please visit the official RedDeer.games Twitter account, RedDeer.games official Facebook fanpage,  RedDeer.games official Discord Server, and RedDeer.games website.
ABOUT REDDEER.GAMES
RedDeer.games is an award-winning global gaming company that focuses on developing and publishing unique indie games.
We aim to create accessible games, easily distinguishable by their original art style. Our main goal, however, is for them to be FUN!
In recent years we released Cyber Protocol, Clumsy Rush, Art Sqool, Nirvana Pilot Yume, Little Mouse's Encyclopedia, Circa Infinity, Detective Di, Trash Quest, and AAA Clock. 
Check out reddeer.games to learn more.
ABOUT WERDERA
Werdera is dedicated to the ecological, higher mission of creating communication tools based on education and gamification that are designed to help various companies, institutions, and communities find strategies to raise awareness about an increasingly pressing environmental problem.
It was born from the desire of creators, entrepreneurs, and researchers. interested in spreading ecological knowledge, which is so essential and important, especially in today's dynamic changes.
LET THE FUN BEGIN